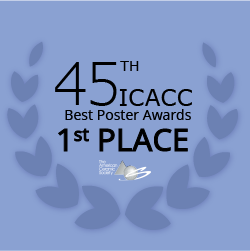 The 45th ICACC conference was held virtually from 8-12 February 2021. ICACC 2021 had the largest number of attendees for a virtual conference to date. The week-long conference welcomed 836 attendees, including 236 students, from 41 countries to participate in 18 symposia and four focused sessions, which featured over 680 submitted abstracts. Thirty-two live networking sessions also took place between sessions.
Congratulations to our PhD student Useche Inchauspe for winning the first prize on the 45th ICACC Best Poster Contest held at the ICACC 2021!
Onwards and upwards!