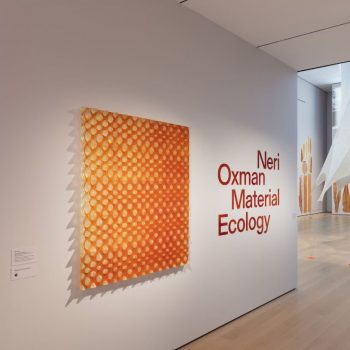 Dr. Giorgia Franchin and our group are proud to have been a part of Neri Oxman's projects in digital glass: Glass I and Glass II.
The projects are currently showcased as part of Neri Oxman: Material Ecology retrospective at MoMA Museum of Modern Art in New York until May 25.
Professor of Media Arts and Sciences at the Massachusetts Institute of Technology's Media Lab, Neri Oxman founded and directs the Mediated Matter Group. She coined the term "material ecology" to describe techniques and objects that are informed by and directly engage with the structures, systems, and aesthetics of nature. Integrating advanced 3-D printing techniques with in-depth research of natural phenomena and behaviours, material ecology operates at the intersection of biology, engineering, materials science, and computer science.
In 2015, the group developed the first Glass 3D Printer (G3DP), which produces structures made of extruded layers of molten glass. Two years later, they released a second version (G3DP2) with the goal of making high-fidelity glass objects and structures at an architectural scale.
Glass II, a series of three 3 meters tall columns with flowerlike cross-sections, was showcased for the first time at Milan design week in 2017.  Inspired by the columns of Antoni Gaudì's Basilica de la Sagrada Familia in Barcelona, the Glass II columns vary in shape, becoming narrower as they grow taller. This reduces weight at the top, allowing the base to support the structural load. The design of the columns' cross-sections is similarly determined by the proposed structural load: the greater the load, the more intricate the pattern of the cross-section.
Neri Oxman talks about the challenges and benefits of 3D printing with glass: https://www.moma.org/audio/playlist/305/3938
"..so, this is an example of architects creating science, not borrowing it"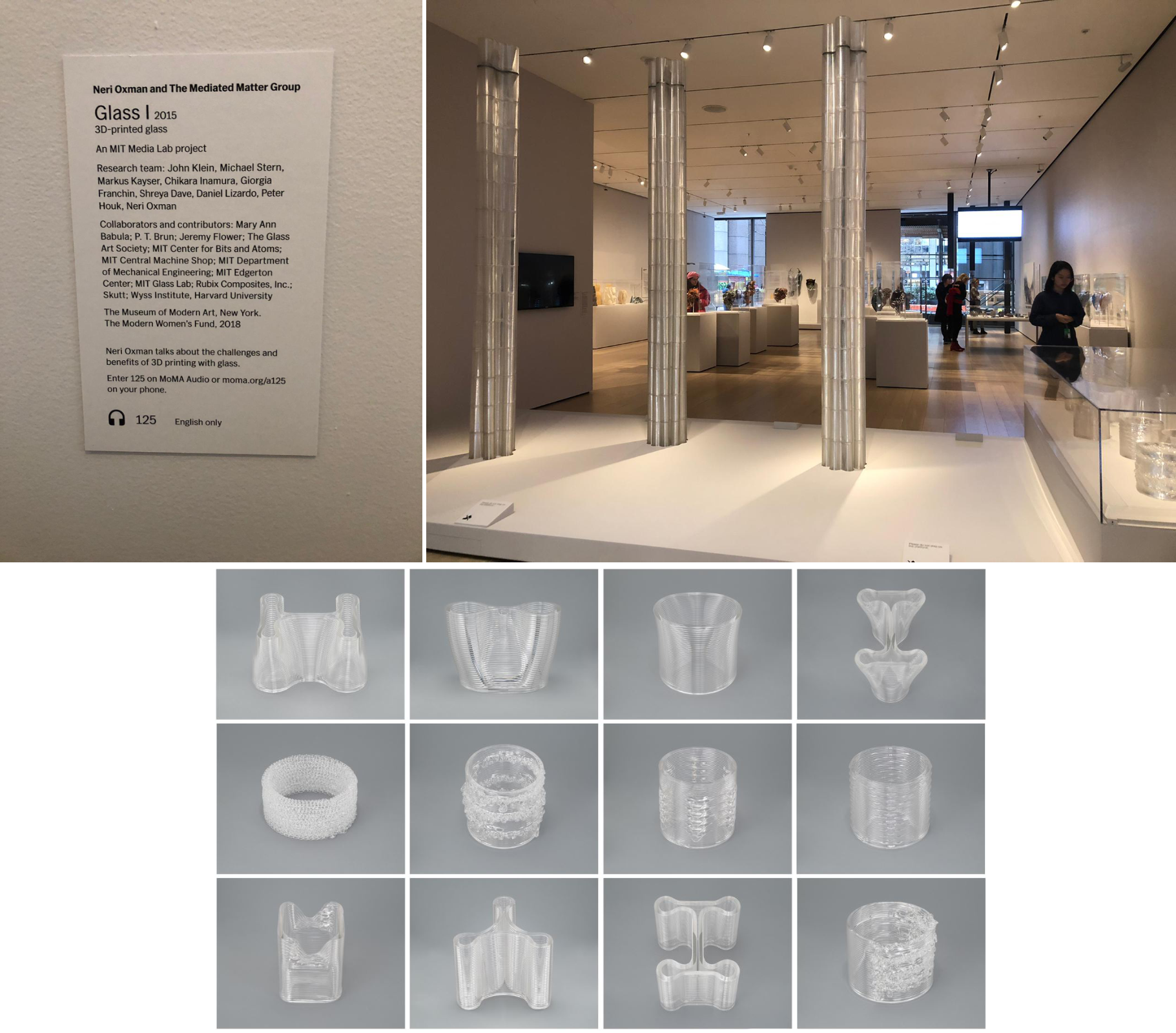 ---
Credits:
Installation view of Neri Oxman: Material Ecology, The Museum of Modern Art, New York, February 22, 2020 – May 25, 2020. © 2020 The Museum of Modern Art. Photo: Denis Doorly
Glass I, section studies: Neri Oxman, Mediated Matter Group, Massachusetts Institute of Technology, Cambridge, MA. 2017–2018. © 2020 Neri Oxman
Photos from the installation: Sunanda Sharma