International Sol-Gel Conference 2022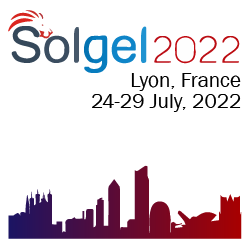 From 24th to 29th of July 2022, the Solgel 2022 took place in Lyon, France.Our group actively partecipated at the conference and contributed with two oral presentations by Maria Basso and Dr Elena Colusso.
The conference was preceded by the special workshop "Photonic glasses by sol-gel" to celebrate 2022 as the "International Year of Glass", organized by the International Sol Gel Society (ISGS) together with the International Commission on Glass (ICG). Prof. Martucci was one of the organizers and delivered a lecture on sol-gel films for optical gas sensors.